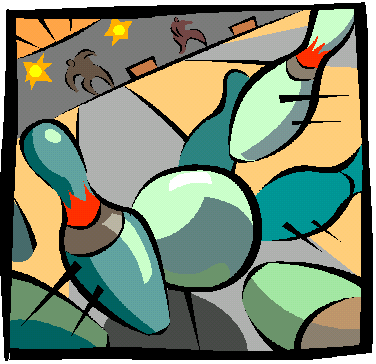 This event is usually in February at North Lanes, on State Road, across the street from the Boot Scootin' Saloon. This event includes two games of Scotch doubles. Scotch doubles are when one person bowls the first ball of the frame and the second person takes up the spare, if necessary. We add some excitement to the game by having frames 3, 6, and 9 be special events like bowling sitting down, bowling with the opposite hand or bowling hand in hand with your partner.
There is an admission fee per person. Pizza, soft drinks, and trophies are provided.
This is a dad/son only event.